The Deborah Business Education Hub
Christ-Centered Business Education for Christian Women Entrepreneurs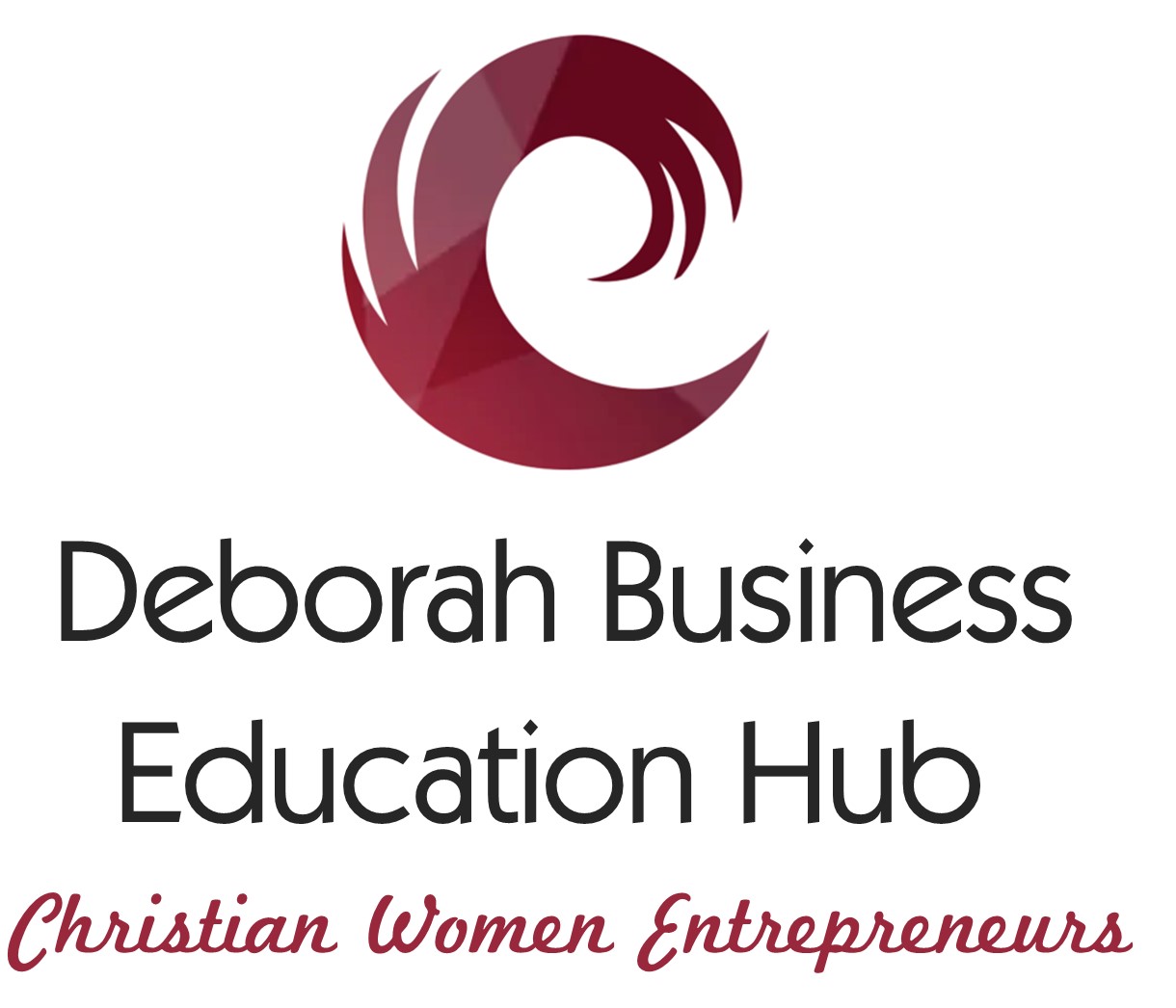 The team at the Deborah Business Education Hub (DBE Hub) are focussed on providing you with teaching and tools that will champion you in your business journey as a faith-filled Christian Women Entrepreneur. We are here to support, inspire, impart, and pray with you. 

She was called by God to lead at a difficult time. Deborah stepped forward with bravery in obedience to God to lead the Israelites in times of challenge and oppression.
Judges 4:1-4 (NIV), "Again the Israelites did evil in the eyes of the Lord, now that Ehud was dead. So the Lord sold them into the hands of Jabin king of Canaan, who reigned in Hazor. Sisera, the commander of his army, was based in Harosheth Haggoyim. Because he had nine hundred chariots fitted with iron and had cruelly oppressed the Israelites for twenty years, they cried to the Lord for help. Now Deborah, a prophet, the wife of Lappidoth, was leading Israel at that time. "
Mighty Deborah, you are called to be a woman of might and power in your God as you lead the charge to grow and develop your Kingdom business. Step forward with bravery and obedience to God. We are right here beside you cheering you on to victory through the ultimate Victor, Jesus Christ.
CHRIST-CENTRED BUSINESS EDUCATION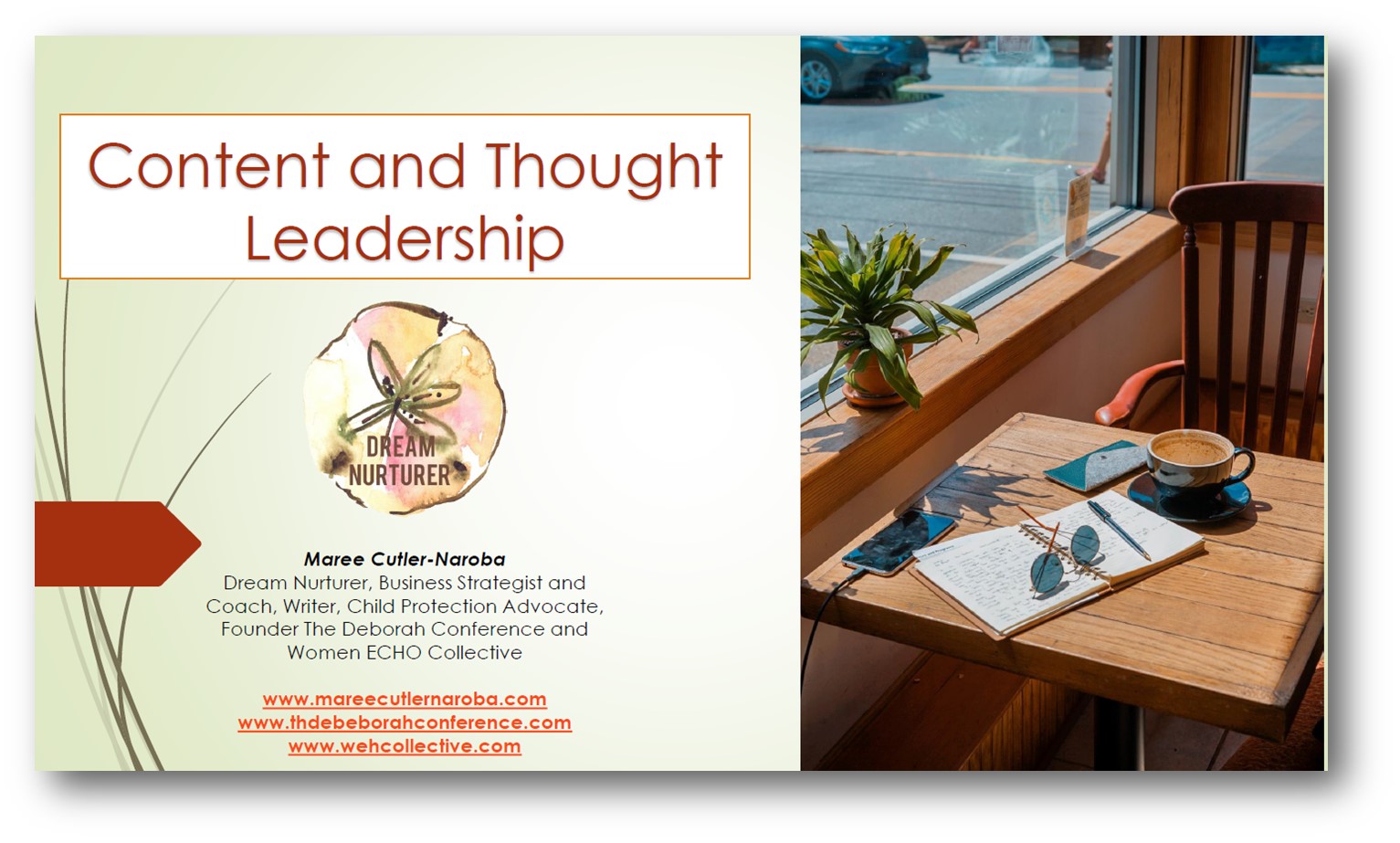 Download our #free 'Leveraging Content as a Thought Leader' PDF to help unlock potential in your Brand by filling out the form below.  You will be automatically re-directed to your download!  
Get in Touch
Maree Cutler-Naroba 
Founder Deborah Business Education Hub 
Business Strategist and Coach, Writer, Child Protection Advocate
Founder The Deborah Conference and Women Echo Him Collective
Address
PO Box 144, Kununurra, Western Australia 6743